I've actually been trying to learn more about my camera (Canon Rebel) so that I can take better pictures. In the past when I've seen words like aperture, ISO, shutter speed, and mode, I've gone into "la la" land. It takes concentration to figure out what is being said since I'm NOT  photography vernacular proficient…..or familiar even. I've finally realized that it will take effort on my part to try to improve my photography skills. I fought it, but I've come to the realization that part of my "education" is going to have to be didactic.
It was provident that my friend Lolli at Better in Bulk and Manic Mother started a series of bloggy photography tutorials and carnivals whereby I can get a photography education without much effort.  Each week they post a tutorial and then a prompt to get us "shooting".  Didactic and practical.  Just what I need.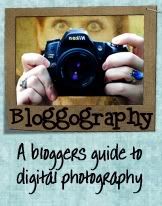 Here's my first attempt.  I sort of like this little old seagull……
Octamom also has some excellent photography tutorials if you are interested……..